Digital technologies are now integral to daily life and the world's population is increasingly interconnected. Many industries are witnessing the growing impact of AI, big data, robotics, and machine learning, and the healthcare field is no exception. Digital health, or digital healthcare, is a broad, multidisciplinary concept that stems from the intersection between technology and healthcare.
Digital health framework
According to the US Food and Drug Administration (FDA), digital health includes categories such as mobile health (mHealth), health information technology and software, wearable devices, telehealth and telemedicine, and apps. Depicted below is a view into some of the many digital health applications that are available.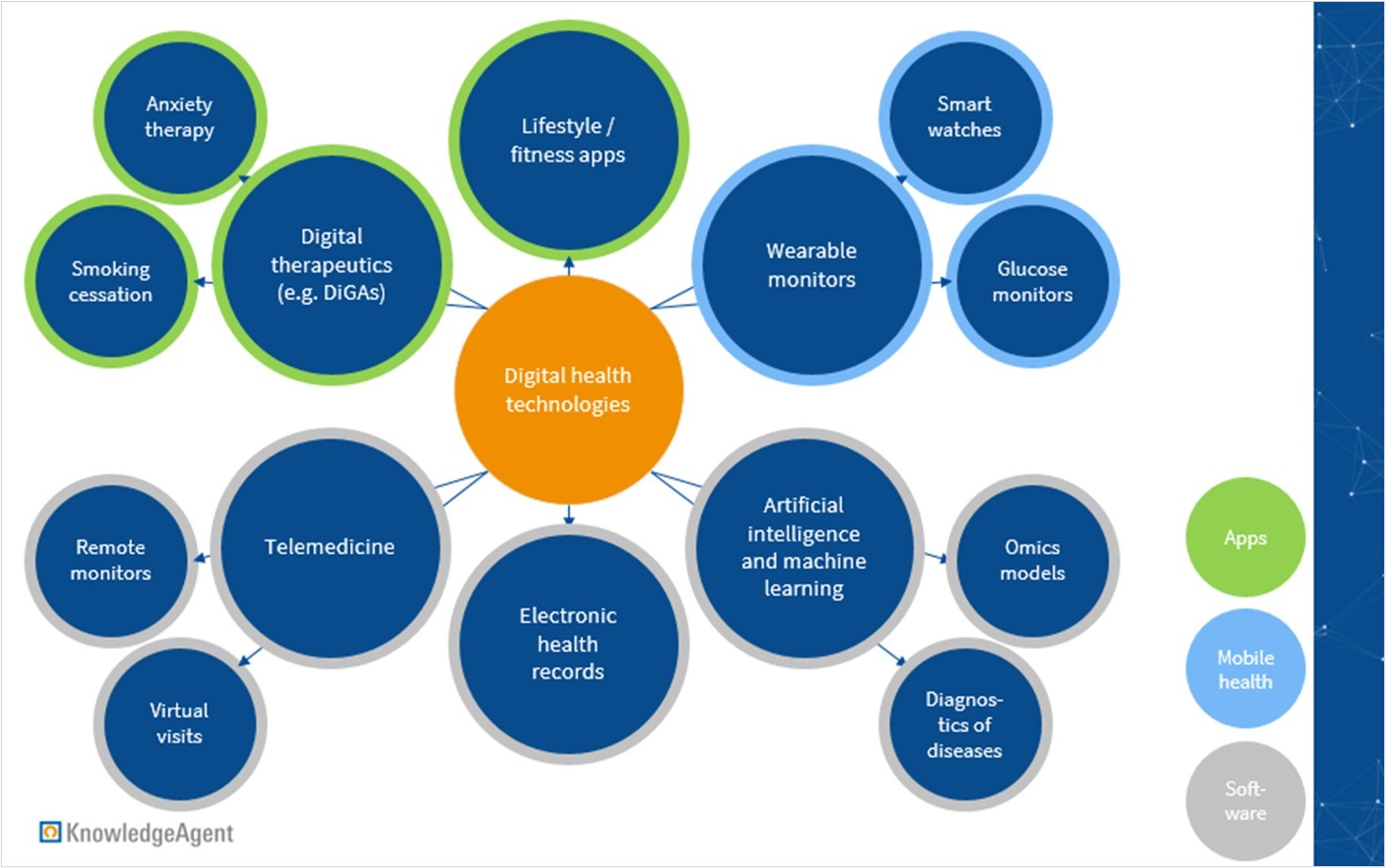 Figure 1: Exemplary applications of digital health technologies
Digital therapeutics in action: DiGAs in Germany
One growing application in digital health are digital therapeutics. They offer a range of benefits that contribute to improved healthcare outcomes and patient experiences. To showcase these benefits, we will present a deep dive into Germany's digital therapeutics, called DiGAs (Digitale Gesundheits Anwendungen).
DiGAs refer to software-based digital health applications that are intended to support and improve healthcare delivery. These digital solutions can contribute to the prevention, diagnosis, monitoring, treatment, or alleviation of diseases. DiGAs are regulated medical products in Germany and must undergo a specific evaluation process to ensure their safety, quality, and efficacy. The evaluation and approval of DiGAs is overseen by the Federal Institute for Drugs and Medical Devices (BfArM) in collaboration with the German Federal Office for Social Security (BAS) and other relevant authorities. Once approved, DiGAs can be prescribed by healthcare providers and reimbursed by the German statutory health insurance system and then are ready for patient use.
DiGAs are an emerging field. The Digital Health Care Act (DVG) was instated in December 2019 and created the legislative basis for DiGAs. On September 25, 2020, the first DiGA was added to the official list of the BfArM. In June 2021, the first negotiations about the reimbursement of individual DiGAs started.
Benefits of digital therapeutics
DiGAs may offer various functionalities, such as providing information and education, monitoring health parameters, supporting therapy adherence, or facilitating communication between patients and healthcare professionals. So far, 20 DiGAs are available permanently in Germany to date and 33 are admitted provisionally. Most DiGAs that are available or in development focus on mental disorders such as depression, anxiety, or addiction, but other therapeutic areas such as oncology, heart and circulation and the nervous system are also in scope. Example applications include "Selfapy", an online course aimed at people with mild to moderate depression, and "ViViRA", an alternative to ambulatory physiotherapy, which have been prescribed 40,000 and 100,000 times respectively.
Digital health therapeutics are important because they offer evidence-based, personalized treatments accessible through digital devices, improving patient adherence and engagement while potentially reducing healthcare costs and enhancing overall healthcare outcomes. They leverage technology to complement traditional medicine, scale treatments, and facilitate real-time monitoring, making them a valuable addition to modern healthcare practices. In Germany, a patient on average waits 5 months for the start of therapy with a licensed practitioner. DiGAs could help meet this unmet need.
How KnowledgeAgent can assist - from molecule to product delivery
KnowledgeAgent's Life Sciences & Healthcare practice offers insights along the pharmaceutical and healthcare value chain and helps to keep an overview on all trends and changes in the pharmaceutical, medical devices, and healthcare industries, including digital health. Our team provides valuable client insights, for example:
Digital innovation case studies and literature search
Mapping of competitive landscape for digital applications by major pharmacos or medical device companies (in cooperation with the expertise of KnowledgeAgent's other sector teams, such as IT)
Monitoring of R&D activities and emerging trends, such as the use of biomarkers in digital health
Regulatory frameworks for major geographies (e.g. EMA, US FDA), including reimbursement frameworks for digital health applications
You can find more about our Team Life Sciences & Healthcare for download here. If you need support on questions regarding digital health in the pharmaceutical industry, please get in touch.
Sources